Please read carefully through the following information about booking a Tours for Churches Tour. When you book, you will be asked if you have read and understood this section, as well as our Booking Conditions.
Group size
We can accommodate most group sizes depending on the destination, the transport and accommodation used.
Free places for organisers/leaders
Tours for Churches normally offers 1 free place per 20 full paying persons on tours. Free places are available on most tours and details of these will be included in our quotation.
Age limits
Fitness and stamina are more important than age. We often find some of our older customers are the fittest in the group.  Please note if you are over 79 years of age at the time of travel, we may require you to provide proof of medical fitness and full insurance cover.
Accommodation.
Tours for Churches has built up a detailed understanding of the requirements of church groups. The accommodation has been selected by Tours for Churches agents with these requirements in mind. We indicate in the text either specific accommodation which is frequently used, or we describe the category of accommodation used. Occasionally, due to the pressure on accommodation, hotels and centres not named in the brochure but of a similar category will be used. Passengers are normally accommodated in twin bedded rooms.
Rooming and Single room option (SRO)
Our tour prices are based on customers sharing twin-bedded rooms unless otherwise requested.  However, we offer the opportunity to request a triple room or pay a supplement to pre-book a single room.
Meals
Most tours include breakfast and dinner; this allows you to try the lunchtime local cuisine. There are also options for bed and breakfast with optional evening meals or a full board basis. Please speak to us for further details.
We try to cater for special dietary requirements but this cannot be guaranteed. Please inform us of your requirements at the time of booking.
Trip changes
From time to time, some elements of our Tours may change from those that have been published. This could be the result of inclement weather, a change in the local political situation or in flight or train schedules or other circumstances beyond our control. Significant changes to your holiday will be notified as soon as we feasibly can. Minor amendments to your trip will be detailed on your final trip documentation.
Foreign Office Travel Advice
The Foreign & Commonwealth Office (FCO) Travel Advice Unit (www.gov.uk/foreign-travel-advice) provides detailed information about your destination. We monitor FCO travel warnings and advice and based on them, may cancel Tours s before departure, or re-route or make other changes to Tours operating in or through the country concerned.
Any decision we take about whether to operate or cancel a trip or make other changes will always be made in the interests of your safety and security. We will make these decisions at least four weeks before departure unless we believe that local conditions will improve before the start of the trip.

We strongly advise that you register with the FCO to receive updates on the travel advice about your destination, safety and security, entry requirements, health, local laws and customs.  A hard copy of the current FCO Travel Advice for your chosen destination is available by contacting cr@explore.co.uk or 01252 379438   
Electricity and Plug types
We recommend visiting http://electricaloutlet.org/. You can find out the voltage and plug type for most countries around the world.
If you want to check the rules
Limited quantities of some food products including fish, eggs and honey, may be allowed from certain countries.
You can either check www.direct.gov.uk/dontbringmeback or call the helpline on 08459 33 55 77 from within or +44 (0)20 7238 6951 from outside the UK.
Banned airlines
In accordance with EU Directive (EC) No 2111/2005 Article 9, we are required to bring to your attention the existence of a "Community List" which contains details of air carriers which are subject to an operating ban within the EU. The Community List is available for inspection at www.europa.eu. In accordance with EU Regulations, we are required to advise you of the actual carrier(s) (or, if the actual carrier(s) is not known, the likely carrier(s)) that will operate your international flight(s) to and from an EU airport at the time of booking. Where we are only able to inform you of the likely carrier(s) at the time of booking, we shall inform you of the identity of the actual carrier(s) as soon as we become aware of this. Any change to the operating carrier(s) after your booking has been confirmed will be notified to you as soon as possible. If the carrier with whom you have a confirmed reservation becomes subject to an operating ban and, as a result, we or the carrier are unable to offer you a suitable alternative, the provisions of our Booking Conditions "If we change your tour" will apply. Please note that we will not book our customers onto banned airlines whose flights may be available for general sale and accessible to the public.
Aircraft weight restrictions
For the purposes of flight safety, it is essential that you adhere to the luggage weight restrictions imposed by the airline you are flying with, particularly when flying on internal flights on smaller aircraft.
Peace of Mind
Tours for Churches is a trading name of Explore Worldwide Limited. Explore is a fully bonded Tour Operator licensed by the Civil Aviation Authority (CAA) and by ABTOT. We hold an Air Travel Organiser's Licence issued by the Civil Aviation Authority (ATOL number 2595)
All the flights and flight-inclusive holidays* in this brochure or on our website are financially protected by the ATOL scheme. When you pay, you will be supplied with an ATOL certificate**. Please ask for it and check to ensure that everything you booked (flights, hotels and other services) is listed on it. Please see our booking conditions for further information or for more information about financial protection and the ATOL certificate go to http://www.atol.org.uk/ATOLCertificate
*The flights and flight-inclusive holidays we arrange are ATOL protected providing they are made available in the UK.
As a member of the Association of Bonded Travel Organisers Trust Limited (ABTOT), Explore has provided a bond to meet the requirements of the Package Travel, Package Holidays and Package Tours Regulations 1992.
In the event of Explore's insolvency, protection is provided for non-flight packages commencing in and returning to the UK and other non-flight packages excluding pre-arranged travel to and from your destination. Please note that packages booked outside the UK are only protected when purchased directly with Explore. In the above circumstances, if you have not yet travelled you may claim a refund, or if you have already travelled, you may claim repatriation to the starting point of your non-flight package.
Be prepared
Whilst we endeavour to provide as much information as possible in your final documentation regarding the areas our Tours travel to, we would always recommend that you undertake some background research about the places you will be visiting and the type of climate and local conditions you can expect to get the most out of your holiday.
Explore is a member of the Association of Independent Tour Operators. To contact the association visit www.aito.co.uk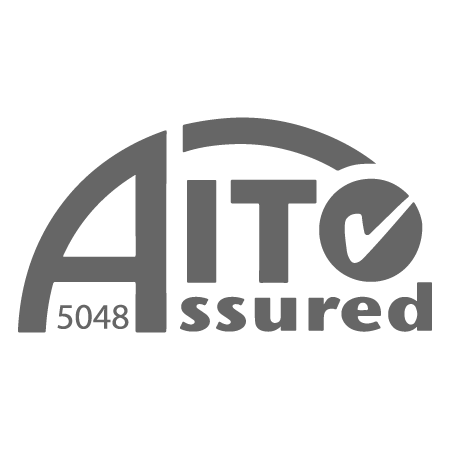 AITO Quality Charter

The Association of Independent Tour Operators
AITO is the Association for independent and specialist holiday companies. Our member companies, usually owner-managed, strive to create overseas holidays with high levels of professionalism and a shared concern for quality and personal service. The Association encourages the highest standards in all aspects of tour operating.
Exclusive Membership – AITO sets criteria regarding ownership, finance and quality which must be satisfied before new companies are admitted to membership. All members are required to adhere to a Code of Business Practice which encourages high operational standards and conduct.
Financial Security – An AITO member is required to arrange financial protection for all holidays and other arrangements (including accommodation only) booked by customers with the member under the AITO logo. This financial protection applies to customers who are resident in the UK at the time of booking and to most overseas customers who have booked directly with the member. In doing so, the member must comply with UK Government regulations. Members are required to submit details of their financial protection arrangements to AITO on a regular basis.
Accurate Brochures/Web Sites – All members do their utmost to ensure that all their brochures and other publications, print or electronic, clearly and accurately describe the holidays and services offered.
Professional Service and Continual Improvements – All members are committed to high standards of service and believe in the regular and thorough training of employees. Members continually seek to review and improve their holidays. They listen to their customers and always welcome suggestions for improving standards.
Monitoring Standards – AITO endeavours to monitor quality standards regularly. All customers should receive a post-holiday questionnaire, the results of which are scrutinised by the Association.
Sustainable Tourism – All members acknowledge the importance of AITO's Sustainable Tourism guidelines, which recognise the social, economic and environmental responsibilities of tour operating. Those demonstrating their achievements beyond the pure acceptance of this principle are recognised by the award of 2 to 5-star status. Explore have achieved 5-star status.
Customer Relations – All members endeavour to deal swiftly and fairly with any issues their customers may raise. In the unlikely event that a dispute between an AITO member and a customer cannot be settled amicably, AITO's low-cost Independent Dispute Settlement Service may be called upon by either side to bring the matter to a speedy and acceptable conclusion. Please note that Dispute Settlement Services Ltd is not listed on the Government's Alternative Dispute Resolution (ADR) scheme ADR list but still able to provide Arbitration.
---
TRAVEL TIPS
Our Tours for Churches experts are very happy to help you arrange every aspect of your tour. However, for travellers who prefer to do some of their own research before booking or setting off on their trip, we've put together some information we hope is useful.
TRAVEL SAFETY
We always consider the safety of our tours and have extremely experienced Senior Management and Operations teams who know the countries in which we operate. We monitor and assess the threats operating in every country as an integral part of our work.
IF WE CANCEL OR CHANGE YOUR TOUR
Where tours are cancelled prior to departure, Tours for Churches will offer the choice of a refund of all monies paid or an alternative tour. Where an alternative tour is taken, any price difference will then be paid by or refunded to, the customer as appropriate.
Where tours are already operating, Tour for Churches may terminate, re-route or make other changes. The decision will be made in the light of safety and organisational/logistical considerations. Where a tour is terminated in mid-operation by Tours for Churches, we will refund such monies which relate to those parts of the tour that have not been delivered where we are able to obtain refunds from the supplier(s) concerned. Where Tours have been re-routed or otherwise changed and it may reasonably be argued that the essential travel experience offered on that tour has been provided, then no refunds will apply.
FREE TIME
Every country has its own issues with crime, and when on holiday we tend to be more vulnerable – partly due to being in a more relaxed frame of mind. It is therefore important that you are extra vigilant in areas where thieves may operate.
• Take care not to flaunt your wealth – such as jewellery, cameras, phones and computers
• If you are carrying a bag, make sure its securely fastened to you and not loosely slung over your shoulder
• Unless you are required to do so, never carry your passport and flight tickets with you on the streets, and only take as much money as you need. Your money and valuables will be much more secure in the hotel safety box. If you can, scan your important documents (such as passports) and store them on your webmail account.
PASSPORTS AND VISAS
PASSPORTS
It is your responsibility to ensure that you are in possession of a full passport, with the correct validity for your chosen destination.
LONE PARENTS TRAVELLING WITH CHILDREN

Single parents or other adults travelling alone with children should be aware that some countries require documentary evidence of parental responsibility before allowing lone parents to enter the country or, in some cases, before permitting the children to leave the country. For further information on exactly what will be required at immigration please contact the consulate of your destination country (this information can be found on the Foreign & Commonwealth Office website www.gov.uk/fco
TRAVEL VISAS

You must have all visas (and vaccination) certificates that are necessary to enter or pass through any countries involved in the journey or tour. Visa requirements are listed in your itinerary, but please note that this information is subject to change.
General Note: Some countries refuse admission to travellers not meeting their accepted standards of dress or appearance (even if they hold a visa). Entry may also be refused to certain countries if your passport bears stamps or visas (valid or expired) for Israel. Please note it is your responsibility to ensure you have the correct, current information in good time before departure and that you act on it.
TRAVCOUR
We have partnered with Travcour a company who specialise in visa processing. Please visit their website www.travcour.com to download visa application forms, follow links to important embassy websites or make general enquiries about their visa service. The website will then tell you which specific visas you need for your trip (UK customers). Travcour also offers a full range of passport services including; passport renewals, second passports and replacement passports. Please telephone 0207 405 1616 for more information or visit their website.
Most Governments provide websites dedicated to providing their citizens with the most up-to-date travel information. The websites below publish online travel reports containing the most recent news, as well as background information on every country.
TRAVEL HEALTH
VACCINATIONS
Your General Practitioner or travel clinic will advise you with the most up-to-date information. If you do need to arrange vaccinations, you should contact your GP at least two months before departure. It's advisable to shop around, as costs do vary between centres.
More information can be found at https://www.explore.co.uk/essential-information/know-before-you-go/travel-health
Remember to carry your International Certificate of Vaccination with you on holiday if you are required to prove you have the correct inoculations (and leave a photocopy at home). These must be signed and stamped by a doctor who administered the injections. For further information on vaccinations, visit www.fitfortravel.nhs.uk and www.nathnac.org/travel. For holidays in the EU / EEA, you should obtain an EHIC (European Health Insurance Card) before departure, from the Department of Health. This is available by telephone (0870 1555455) or online at www.dh.gov.uk. An EHIC is not, however, a substitute for appropriate travel insurance.
Availability of yellow fever vaccine will vary from centre to centre and travellers may need to be referred to, or to seek out, alternate centres in order to be vaccinated.
WHILE ON TOUR
LOCAL FOOD AND WATER

Your guide will be the best person to advise you, but here's a reminder of some of the less common sources of germs:
• Inadequately washed fruit or salad
• Undercooked meat and vegetables
• Unpasteurised milk
• Brushing your teeth with tap water in risky areas
• Ice cubes
• Drinking straight out of a can
TRAVELLER'S DIARRHOEA
Often caused by the change of diet and climate, lasts around 48 hours and invariably strikes when least expected. Treat water with the utmost care – when brushing your teeth, for instance, or swimming – and take care of your own personal hygiene, washing hands frequently. Antibacterial hand wash gel is recommended. If you do get an upset stomach, drink plenty of (bottled) water to avoid dehydration and take some electrolyte solution (e.g Dioralyte) to restore the salts lost by your body. If you have to travel, anti-diarrhoea tablets (e.g. Imodium) may be helpful. Be aware that an upset stomach may affect your body's ability to absorb any medication you are taking.
It's always advisable to let your tour leader know if you are feeling unwell.
FIRST AID AND MEDICINES
Taking your own first aid kit is a must. Remember to pack prescriptions in your hand luggage and not your checked-in luggage.
SUN & HEAT
Always remember to pack sun-cream. Too much sun can give you sunburn and possibly lead to sunstroke, which can ruin your holiday and have negative effects on your health.
A good lip salve is also advisable and dark sunglasses with high UV protection.
DEEP VEIN THROMBOSIS
For more information on DVT, please contact the National Health Service. Details can be found at www.doh.gov.uk
EMERGENCIES

Advise your friends and relatives to contact Tour for Churches in an emergency and we shall endeavour to get a message passed through to you as quickly as possible. We provide a 24-hour emergency telephone number in your final document pack so should anything happen to you while you are on tour, you can be sure that our emergency procedures and communications channels will kick in rapidly. Leave the worrying to us; you just enjoy your holiday!